Click for Additional photos and information about our Domeo.
Answers to most frequently asked questions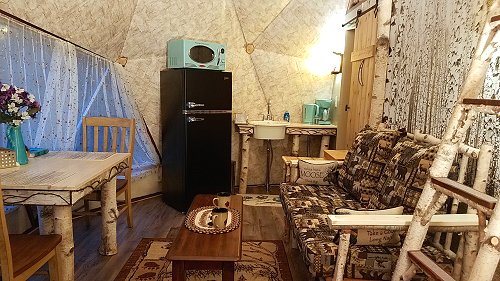 Custom built birch sink, love seat, cedar barn door, retro fridge & microwave, table with chairs, bench, large bay window.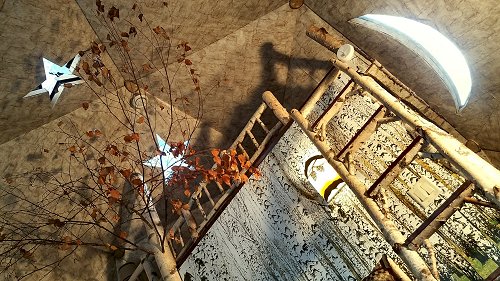 Stunning Star Skylights and Moon window. Birch ladder to the loft. Birch forest mural. Bedroom behind the wall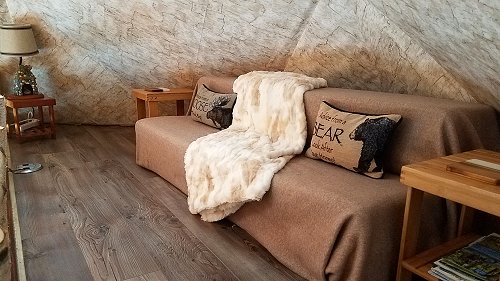 Small loft with folding full size mattress, used for sitting when renting for two, or bed if renting for 3 or 4 guests.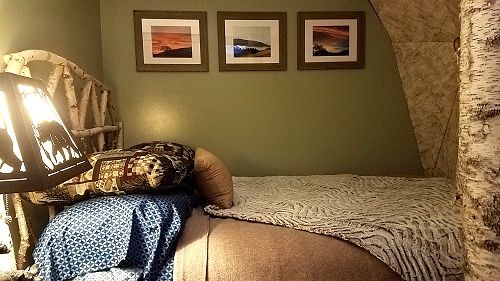 Bedroom area has a full size (aka double) bed. Custom built birch headboard. Photos of Catskills on the wall.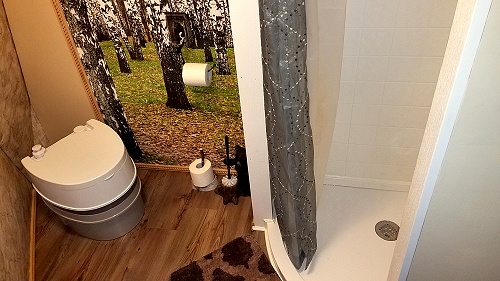 Self sustained RV toilet (holds 5.3 gallons of waste) and a shower with hot and cold water. Cute bear and decorations.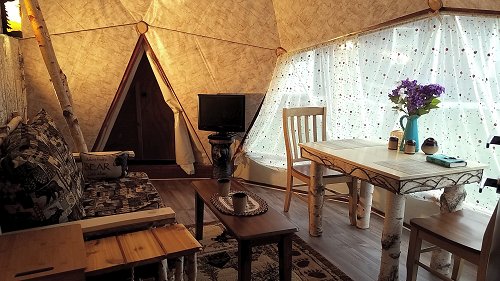 Large bay window, wooden entry/exit, cute bear holding television. Glamorous camping (glamping) experience!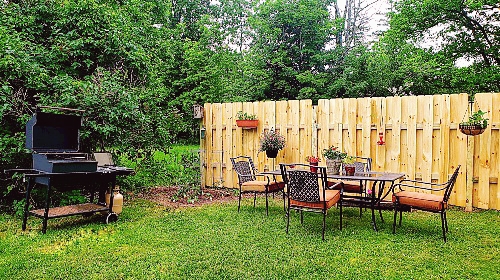 Backyard features spacious table with four dining chairs and a propane grill with gas burner, for cooking outdoors.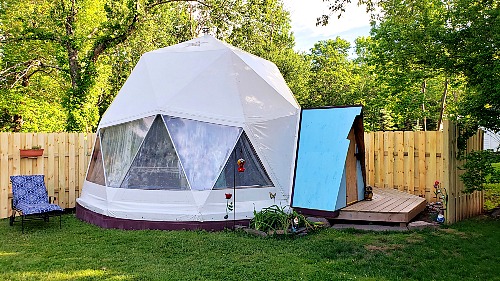 Custom made wooden entry door with a lock. Privacy fence, lounge chair, and small garden. Enjoy fresh mountain air.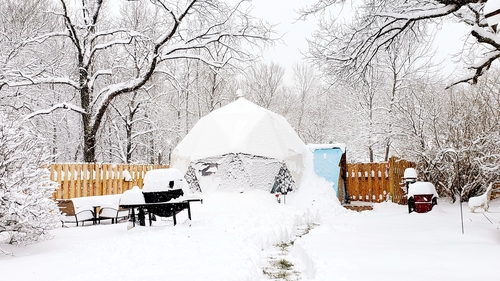 We host guests all year! Stay cozy while camping in the winter in our beautiful Domeo. Enjoy winter glamping!